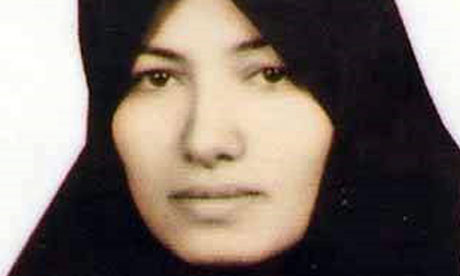 By Elizabeth A. Conger
Impunity Watch Reporter, Middle East
TEHRAN, Iran – After an outpouring of international condemnation, Iranian authorities have announced that Sakineh Mohammadi Ashtiani, an Iranian woman convicted of adultery, will not be executed by stoning. It is not yet clear whether her death sentence has been lifted entirely, and there is speculation that Ms. Ashtiani will be hanged instead.
Mohammed Mostafaei, Ms. Ashtiani's attorney, told The Times: "This is a positive development but nothing is clear yet . . . "There have been cases in Iran of stonings being changed to hangings."
Ahmad Fatemi of the International Committee against Stoning and Execution, an organization that has campagined for Ms. Ashtiani's release, said: "It's a tactical retreat . . . they never expected this kind of pressure, so they want to buy time."
News of the stay of her execution comes after an international campaign to prevent her death received extensive international media coverage in the past week.
Sakineh Mohammadi Ashtiani, a forty three-year-old mother of two, has been in prison in Tabriz since 2006. She was sentenced and received ninety-nine lashes in May of 2006 for an "illicit relationship" outside of marriage.
In September of 2o06 another court reopened her adultery case amid allegations that she was involved in the murder of her husband.  She was cleared of all charges implicating her in the murder, but the second judge sentenced her again on the adultery charges – this time to death by stoning. The penalty was handed down on the basis of "judge's knowledge." This is a legal loophole that allows for subjective judicial rulings where no conclusive evidence is present.
Although Ms. Ashtiani retracted a confession which she was forced to make under duress, she was still found guilty.
Under Iran's version of sharia law, sex before marriage is punishable by 100 lashes, while adultery carries a penalty of death by stoning. Convicted persons, who are almost entirely women, are buried up to their necks and stoned. If the convicted person can pull free from the pit during the stoning, the sentence will be commuted.  Men, who are only buried to their waists, are more likely to escape.
UK Foreign Secretary William Hague told BBC that the sentence of stoning was a "medieval punishment." He added: "If the punishment is carried out, it will disgust and appal the watching world." 
For more information, please see:
BBC – Iran woman escapes stoning death for adultery – 9 July 2010
CNN – Iran denying woman will be executed by stoning – 9 July 2010
MailOnline –  Iran backs down: World fury forces Tehran to spare 'adulterous' mother from being stoned – but will they hang her instead? – 9 July 2010
 The Guardian – Iran halts woman's death by stoning – 8 July 2010
 
Author:
Impunity Watch Archive