By: Christian González
Journal of Global Rights and Organizations, Managing Editor of the News
MEXICO CITY, Mexico – The National Supreme Court of Justice unanimously voted on September 7, 2021 that criminalization of abortion is unconstitutional.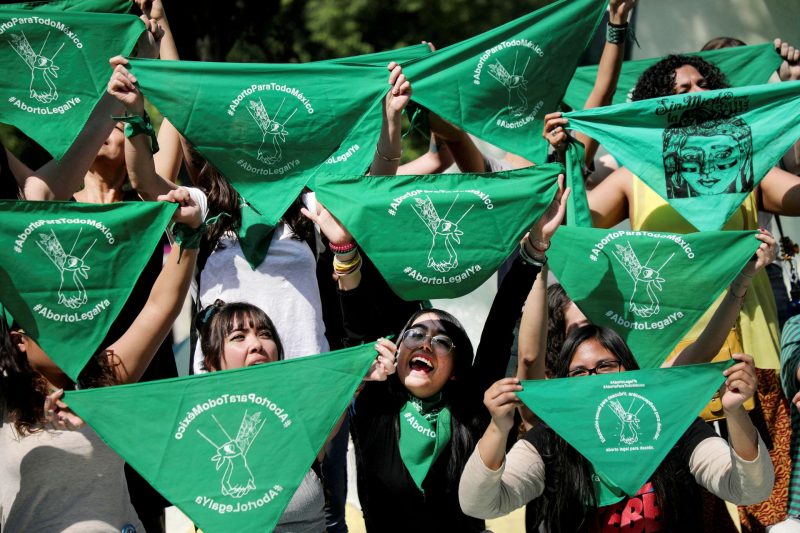 The Court made its ruling when determining the validity of several provisions of the Penal Code of Coahuila, a state in northern Mexico. Article 196 of the Penal Code imposed a prison sentence of up to three years on women who voluntarily undergo an abortion and on those who help facilitate the abortion. The Court held this provision to be invalid in totality. A portion of Article 198 forbade healthcare professionals from assisting a woman with her abortion. A portion of Article 199 created an exception to penalization for abortions occurring before the twelfth week of pregnancy – but only instances of rape or artificial insemination. Both these individual portions of were also held to be invalid by the Court. Additionally, the Court ruled that section II of Article 224 – a provision that gives a lower penalty for crimes of rape between spouses, common-law partners, and civil partners – was also invalid.
In a press release, the Court stated that it "understood that the product of pregnancy deserves protection that increases over time, as the pregnancy progresses. However… this protection cannot ignore the rights of women and pregnant people to reproductive freedom. Therefore, the Plenary establishes, to absolutely criminalize the interruption of pregnancy is unconstitutional." The President of the Court, Arturo Zaldívar Lelo de Larrea, explained the consequences of this ruling: "From now on, you will not be able to, without violating the court's criteria and the constitution, charge any woman who aborts under the circumstances this court has ruled as valid." The final decision of the Court has yet to be published, so what the Court's "criteria" is remains to be seen.
Only four states in Mexico – Oaxaca, Hidalgo, Veracruz, and Mexico City – have thus far affirmatively legalized abortion, with all allowing for access to abortion before the twelfth week of pregnancy. The remaining twenty-eight states in the country all have some form of criminal penalization for abortion in their respective state codes. Since decisions from the National Supreme Court of Justice are binding to all federal and state judges, there are now constitutional grounds for challenging the restrictive laws in each of these states. Rebecca Ramos Duarte, director of the pro-reproductive rights group GIRE, believes that state legislatures will now be pressured into revising their anti-abortion laws before facing potential litigation.
Mexico, a largely conservative and Catholic country, will potentially be the largest Latin American country to allow abortion. This decision comes within a week of a new abortion law in Texas being signed into effect, which bans all abortions in the state after six weeks of pregnancy. The United States Supreme Court ruled to deny an injunctive order on the law on September 1. María Verza of AP News suggests that women in Texas, a state that shares a border with Coahuila, could now potentially find access to legal abortion in Mexico.
For further information, please see:
AP News – Mexico's Supreme Court rules that abortion is not a crime – 7 Sep. 2021
Reuters – Mexico's top court decriminalizes abortion in 'watershed moment' – 7 Sep. 2021
Suprema Corte de Justicia de la Nación – Comunicados de Prensa: Suprema Corte declara inconstitucional la criminzación total del aborto – 7 Sep. 2021
Supreme Court of the United States – Whole Women's Health v. Jackson – 1 Sep. 2021
The New York Times – Mexico's Supreme Court Votes to Decriminalize Abortion – 7 Sept. 2021
Author:
Christian Gonzalez