By: Elyse Maugeri
Impunity Watch Staff Writer
VERACRUZ, Mexico – A journalist in Mexico was found decapitated in the gulf coast state of Veracruz earlier this month. Julio Valdivia is, at least, the fifth journalist this year to be murdered in the country and the second in Veracruz. His name has been added to the long list of journalists who have been killed reporting on crime in Mexico.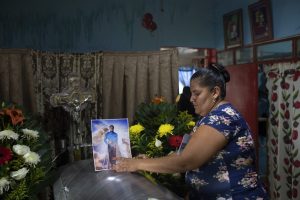 It has been estimated that over the past 20 years, around 140 journalists have been murdered on the job there. However, this year alone, despite the COVID-19 pandemic, the violence orchestrated against journalists has made Mexico the deadliest country in the world for reporting.
The remains of Valdivia's tortured body were found on railroad tracks near his motorcycle in the municipality of Tezonapa; only about five miles from where he lived. The details regarding the whereabouts of his body were reported by his employer El Mundo de Córdoba.
The area where Valdivia was reporting is a known Jalisco New Generation cartel territory. The border between Veracruz and Oaxaca is regarded as violent and often journalists have to rely on self-censorship to remain alive. The State Commission for the Attention and Protection of Journalists (CEAPP) released in a statement that Valdivia had not received any special protection measures since he never reported any aggression or threats to his life.
A friend of the family, Angela Carrasco, mentioned in an interview with the Associated Press that Valdivia, a father of six, was working on a rate of about 1,000 pesos, or $47, a week. She stated he did this work for his family, and it was his life.
In a recent press release, the Inter-American Court of Human Rights (IACHR) condemned the murder stating that this was the most extreme form of censorship. Journalists have faced disappearances, torture, and murder with little intervention from the Mexican government throughout the years. The IACHR's Office of the Special Rapporteur pointed to their 2018 Special Report on the Situation of Freedom of Expression in Mexico, reiterating how dangerous it still is to report on the news in the country. They called for the prosecutor's office in Veracruz to remain unbiased and thorough in their investigation and to recognize the significant role Valdivia's job played in his murder.
The prosecutor's office in Veracruz released in a statement that they will, in fact, use Valdivia's job as a key point in their investigation; something rarely done by prosecutors in Mexico. Authorities have sacrificed true justice, when investigating the murders of journalists, due to their relationships with the local cartels.
Mexican President Andrés Manuel López Obrador, a staunch anti-cartel advocate, has praised the journalists operating in the area, calling their work "heroic." He has been vocal about investigating these instances and punishing those involved in the murders. For now, the investigation remains open.
For further information, please see:
Associated Press – Mourners gather to bid farewell to murdered Mexican reporter – 10 Sept. 2020
Associated Press – A Mexican newspaper says a reporter slain, decapitated – 9 Sept. 2020
CNN – Another journalist found dead in Mexico, one of the most dangerous countries for reporters – 11 Sept. 2020
IACHR – Office of the Special Rapporteur condemns the murder of journalist Julio Valdivia in Mexico and reiterates concern on the persistence of attacks against the life and integrity of communicators – 21 Sept. 2020