By: Elizabeth Maugeri
Impunity Watch Staff Writer
WASHINGTON D.C., United States of America – Since the beginning of the COVID-19 pandemic, Native American communities have been feeling the brunt of the impact. The Trump Administration focused heavily on policies that benefitted larger private companies, leaving inadequate funding for tribal governments. However, under the transition to the Biden Administration, many Native American communities are hopeful.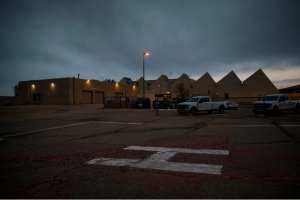 The Indian Health Service (IHS), the agency that provides hospital and health services to tribal communities, has long been criticized for its failure to provide effective healthcare to Native Americans. The IHS suffers from funding and supplies shortages, which the pandemic has only exasperated.
Native Americans visiting IHS hospitals with COVID-19 symptoms were handed inhalers and received instructions to simply "get rest." During the commotion between the federal government and the state governments in regard to proper funding and access to supplies, IHS hospitals fell by the wayside. These hospitals lacked suitable staffing and were forced to wait months for life-saving equipment, causing the death rate of Native Americans to soar.
The Navajo Nation has been affected in a higher proportion than other tribes with over five hundred deaths recorded thus far. In the beginning months of the pandemic, positivity rates for IHS patients from the Navajo Nation in Phoenix reached about 20% as compared to a 7% positivity rate nationally during that same time. Although the positivity rate has decreased, it still remains about three times higher than the national average.
The positivity rates for Native Americans in states like Arizona and New Mexico saw heights of up to 30%, even though these communities make up only a small portion of the population.
Many health officials in IHS hospitals even took to social media to beg for personal protective equipment (PPE), hand sanitizer, and other equipment. The hospitals relied on donations as their main source for supplies. Even when the donated equipment did arrive, many of the staff realized that they never received the proper training and that they lacked understanding of how to use the equipment.
Even worse, some of the PPE that Native communities received was inadequate to help protect those using it. In an email to tribal officials, one IHS worker wrote, "we can get you N95s (they're expired, but the C.D.C. and I.H.S. say that they're still OK to use)." Many of the IHS health officials were left feeling as though they were the last priority, but they still made use of what they were able to receive.
Native communities have lacked proper healthcare service for years. The U.S. government has failed to provide sufficient funding and services for the healthcare system it helped create for Native Americans. Tribal elders, seen as the most important members of the community, suffered greatly at the hands of their untreated underlying health conditions. Despite this, Native Americans look to President Biden with hopes he will provide their communities with much-needed relief.
For further information, please see:
Centers for Disease Control and Prevention – COVID-19 Mortality Among American Indian and Alaska Native Persons – 14 States, January-June 2020,  11 Dec. 2020
Indian Health Service – Coronavirus (COVID-19) – 28 Feb. 2021
The New York Times – Native Americans 'Left Out in the Cold' Under Trump Press Biden for Action – 18 Feb. 2021
The New York Times – Native Americans Reliant on Hospital Feel Abandoned by U.S. During Pandemic – 3 Jan. 2021
The New York Times – Pandemic Highlights Deep-Rooted Problems in Indian Health Service – 3 Jan. 2021