By Samuel Miller
Impunity Watch Desk Reporter, North America and Oceania
PORT MORESBY, Papua New Guinea — In a report released Tuesday, Human Rights Watch released a report, declaring women and girls in Papua New Guinea are enduring brutal attacks from their partners, as government officials neglect survivors' needs for safety, services, and justice. At the moment, the problem is mainly tackled by NGOs and grassroots activists.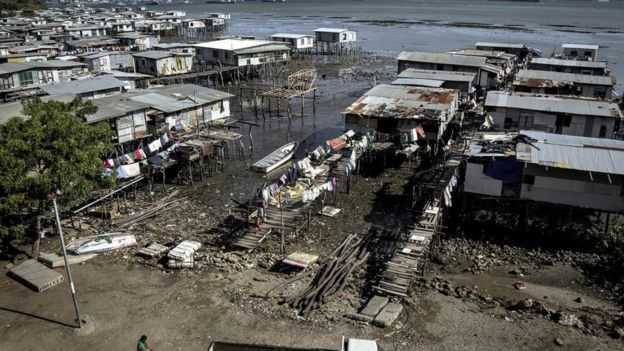 Critical interventions for survivors, including protection measures and access to shelters, are not readily accessible or not available at all as a result of enforcement failures.
In 2013, Papua New Guinea passed the Family Protection Act, which set new penalties for family violence and aims to make it easier for victims to get protection orders and services.
Although some services have been established, the law has not been implemented on the ground. The government says that it will not do so until it has finalized enabling regulations, even though this is not required by law.
The 59 page report — Bashed Up: Family Violence in Papua New Guinea — documents systemic failures in how the government responds to domestic violence. These failures often leave women unprotected and subject to ongoing violence, even when they have gone to great lengths to seek help and justice.
While the exact number of women who experience violence at the hands of a partner is unknown, the last comprehensive survey was carried out in 1992; it found that family violence occurred in more than two-thirds of households. The report makes no statistical claims on the prevalence of family violence in the country but does highlight "systemic problems" in addressing the issue.
In particular, the report demonstrated the attitudes and practices of police and prosecutors when handling domestic violence complaints. Human Rights Watch reported police often demand money from victims before they will act or simply ignore cases occurring in rural areas.
Furthermore, police in Papua New Guinea appear reluctant to refer survivors for protection orders, and survivors who seek protection orders frequently encounter delays in the courts. These failures occur even in specialized family violence police units.
When police do get involved, they often seek to resolve the situation not by bringing charges, but instead by counselling the attacker to stop violent abuse, and send the woman home. Police will also choose to counsel the attacker in cases of attempted murder and repeated rape and when the victim does not feel safe returning, does not want to reconcile, and asks for the attacker to be imprisoned.
Human Rights said while the government deserves praise for developing a strategy to handle gender-based violence, including the formation of a human rights commission, many lives are being devastated in the meantime. The report calls on the government to implement family protection legislation, increase public awareness of family violence and ensure the police properly investigates crimes.
The government has yet to respond to the report, which despite its criticisms, does give the authorities some credit for taking initial steps to combat family violence.
For more information, please see:
BBC News — Papua New Guinea suffering domestic violence 'emergency' – 4 November 2015
The Australian — Papua New Guinea's domestic violence crisis is being ignored – 4 November 2015
Radio New Zealand — PNG govt failing women: Human rights watch – 4 November 2015
Human Rights Watch — Papua New Guinea: Prosecute Domestic Violence – 3 November 2015
Author:
Impunity Watch Archive