By Pearl Rimon
Impunity Watch Reporter, South America
 LIMA, Peru – Peru has reinstated selective military service. However, this obligatory military service can be avoided by paying a $700 fee. The government of Peru is being accused for imposing a draft for the poor.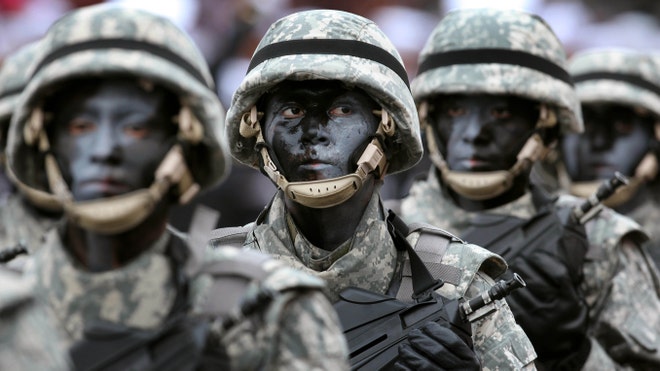 Military service in Peru has been voluntary since 1998, but the harsh conditions and lack of incentives has left the armed forces short 30,000 recruits this year.
President Ollanta Humala, a former army officer, reimposed the draft via decree. Military chief Adm. Jose Cueto announced that the draft would be held in May. The draft applies to all males between the ages of 18 to 25 chosen by lottery. There are exemptions for parents, university students and anyone who can afford the $700 fee.
"It seems to me completely improvised with the aggravating factor that it directly affects the poor," said human rights activist Wilfredo Ardito. Ardito called the draft discriminatory on several counts. The poor get hit twice — they cannot afford neither higher education nor the fine, he said.
Adm. Cueto believes that President Humala acted out of necessity in issuing the decree. He told The Associated Press that Peruvian armed forces are operating in a different era from the one in the 1980s and 1990s that contained many human rights abuses.
The draft entails two years of obligatory military service. Cueto believes that the draft would be beneficial for poor young men.  He has said, "Military service has been stigmatized as something bad and the exact opposite is true, because it provides a series of benefits to young men, principally those of humble means. It offers instruction, trains them, creates values and, in addition, gives them a profession."
Peru's southeastern hot zone, located between the Purimac and Ene river valley is where more than 80 soldiers have been killed since 2008 in battles between the cocaine-funded vestiges of the Shining Path.
The soldiers who participate in the draft are paid a little more than $100 per month and can increase to $146 with room and board included. However, the minimum wage in Peru is $283 per month.
Most of the citizens are against this draft seemingly imposed just on the poor. "I'm against it. They would be depriving young people of their right to decide. A lot people here can't afford to pay (the fine)," said Eduard Rodriguez, a 24-year-old gastronomy student.
Peru may have taken a cue from neighboring countries in the reinstatement of its draft, since Boliva and Colombia have ranks of their armed forces filled by many poor citizens.
For more information, please see:
Associated Press —Peru criticized for 'avoidable' military draft – 27 March 13
East Oregonian — Peru criticized for 'avoidable' military draft – 27 March 13
Fox News Latino — Peru Criticized For Military Draft On The Poor – 27 March 13
Yahoo News —  Peru criticized for 'avoidable' military draft – 27 March 13
Author:
Impunity Watch Archive