By: Wendy Neeley
Impunity Watch News Staff Writer
Kampala, UGANDA – The International Criminal Court (ICC) recently made a ruling on the case of Vincent Otti. The prosecution has made a "Renewed Request to Terminate Proceedings against Vincent Otti on Account of His death."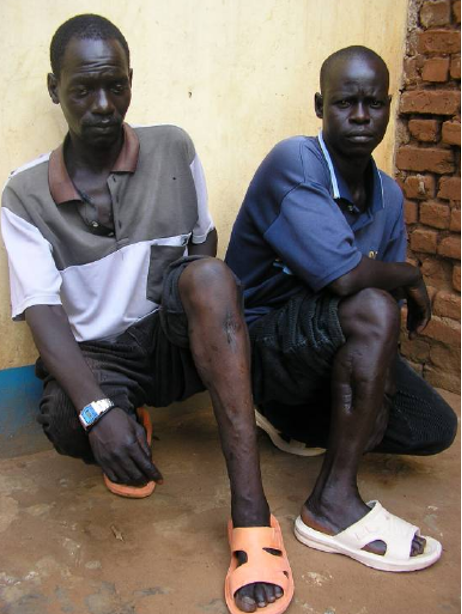 A warrant for the arrest of Vincenti Otti was issued in July of 2005. The warrant of arrest cites Otti's connections with The Lord's Resistance Army (LRA). The LRA is an armed group that has been involved in attacks against the Government of Uganda and the Ugandan Army for over 30 years. The warrant alleges that the LRA is responsible for violence such as "murder, abduction, sexual enslavement, mutilation, as well as mass burnings of houses and looting of camp settlements; that abducted civilians, including children, are said to have been forcibly 'recruited' as fighters, porters and sex slaves." Otti was included in the highest level of leadership for the LRA and he is charged with being criminally responsible for six attacks including one which is described as "hacking and shooting civilians." He is also reportedly responsible for the Ataik Massacre of April 1995 during which LRA soldiers opened fire on 300 civilian men and boys while the women and children were required to watch and applaud the LRA.
However, in October of 2008, the prosecutors requested that the warrant for Otti be withdrawn and offered some preliminary information in support of the claim that Otti had died. Additionally, in March of 2022 the prosecution filed a request to terminate the proceedings against Otti based on his death. The prosecution claims that there is persuasive evidence that Otti was killed around October 2, 2007 in the Democratic Republic of Congo. The prosecution supplemented the claim in May 2022 based on information obtained from the Government of Uganda indicating that Otti was deceased. The evidence presented to the Court include witness statements, reports from media, and interviews from some Ugandan authorities.
However, in considering the evidence the court determined that it is not significant enough to prove the death of Otti. They indicate that there has been no body discovered and no official death certificate issued. As such, the Court determined that it would not be appropriate to terminate the proceedings against Otti and the prosecution's request was rejected.
For further information, please see:
International Criminal Court – Decision on the Prosecution's 'Renewed Request to Terminate Proceedings against Vincent Otti on Account of His Death' – 10 Dec. 2022
International Criminal Court – Warrant of Arrest for Vincent Otti – 8 July 2005
Liu Institute for Global Issues and the Gulu District NGO Forum – The Justice and Reconciliation Project: Field Notes, Remembering the Ataik Massacre April 20th 1995 – 04 Apr. 2007
NTV – How Vincent Otti's son came to terms with his family's history – 29 May 2021