By: Jordan Broadbent
Impunity Watch Staff Writer
YAOUNDE, Cameroon —  On November 1, 2019, Cameroon language barriers and crackdowns incited violence and human rights abuses that have captured international attention.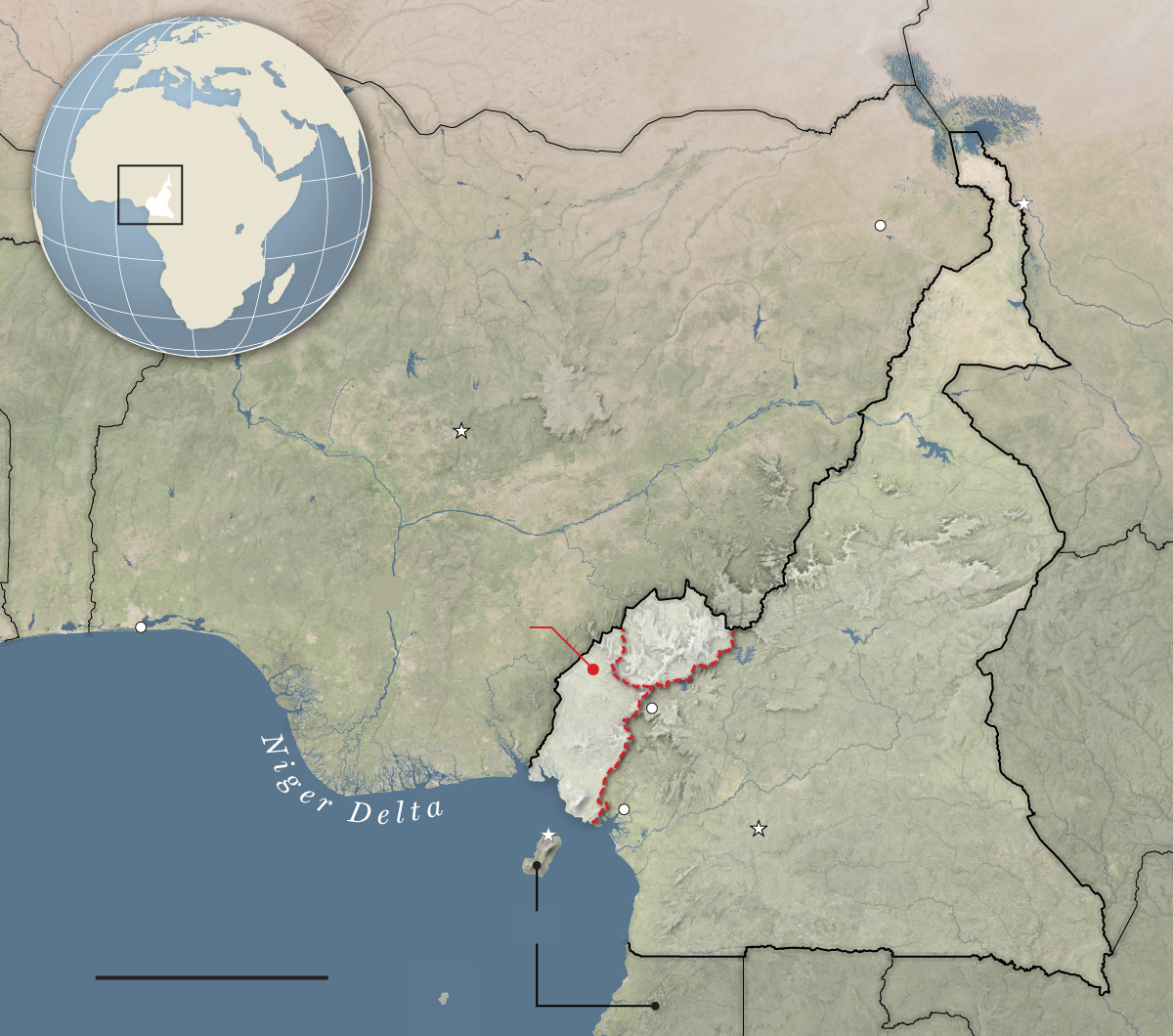 Cameroon, a former French colony, is divided between 80% French speakers and 20% English speakers and for decades the two lived in relative peace. However, since 2017 that peace has been disturbed. Along the Nigerian border an armed group of armed English-speaking separatists have demanded independence from Cameroon to form Ambazonia, an English-speaking country. The separatists claim that the Cameroon government has killed hundreds of unarmed civilians in a series of raids. They further claim that government troops came in to the area, burned down a village, killed hundreds of people and have displaced hundreds of others in an attempt to keep the anglophones under their control.
The UN embassy in Cameroon stated that in a series of raids in February and March 2019 the Cameroon government started to disappear several leaders in the separatists' movement. The Cameroon government has claimed that these separatist groups have terrorized civilians and disrupted peace in the country that has sparked a government crackdown. The government has denied the claims of killing civilians and burning down villages, stating instead that the troops are stationed in the west to protect Cameroonians.
The United Nations and Amnesty International warned Cameroon that this military crackdown would lead to unrest. Since the warning, tens of thousands of refugees have fled to Nigeria to avoid the violence that is erupting in western Cameroon. The African Union has pleaded with both parties to end the violence as the influx of refugees continues to grow.
Cameroon is an ally of the United States and a key player in the fight against Boko Haram, a terrorist organization in western Africa. The United States Department of Defense issued a warning to Cameroon that the destabilization of the country could hurt the fight against the terrorist group.
The United States Department of Defense and State Department have worked with both groups in an attempt to end the violence in the region. Cameroon's failure to make an attempt to stop the perceived human rights violations sparked reactions from the United States. As recently as at November 1, 2019, President Trump announced he will will remove Cameroon from a trade program that allows several African countries to trade duty free with the United States, citing human rights violations. If Cameroon does not take measures to change the current situation, Cameroon will be removed from the program on January 1, 2020. The Cameroon government has yet to respond to President Trump's announcement. 
For further information, please see:
Washington Post- Trump Ends Trade Benefits for Cameroon over "persistent  human rights violations" – 1 Nov. 2019
Committee to Protect Justice – African Union Must Act on Cameroons Human Rights Violation – 29 Oct. 2019
Washington Post-Divided by Language – 5 Feb. 2019