By: Nikolaus Merz
Impunity Watch News Staff Writer
THE HAGUE, Netherlands – On Monday September 26th, 2022, the trial of Mahamat Said Abdel Kani began in the sixth chamber of the International Criminal Court with opening remarks by the prosecution.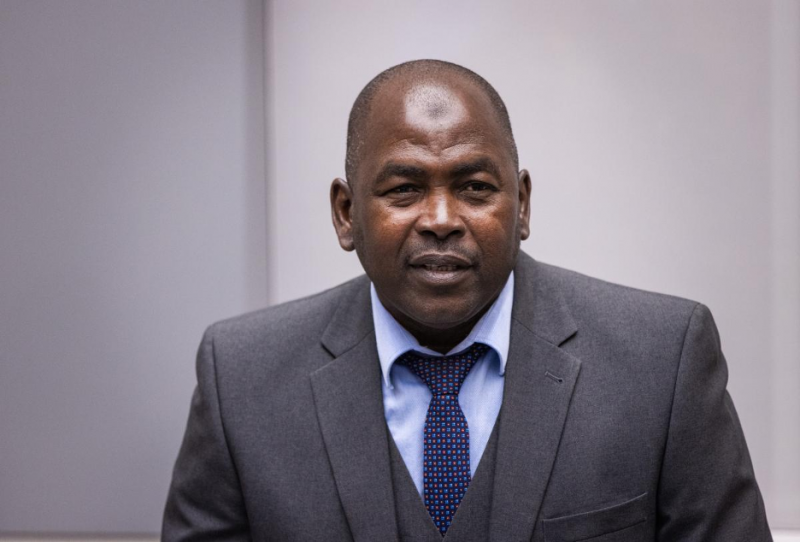 The Central African Republic ("CAR") devolved into civil conflict in 2012, as the anti-government militia group the "Seleka" began armed resistance against President François Bozizé's government. As the Seleka advanced and occupied the CAR capital of Bangui, they incorporated existing institutions and structures into their organization. In particular, the Central Office for the Repression of Banditry, or "OCRB," was repurposed by the Seleka to suppress perceived resistance to the militia. Mr. Said, having been appointed de-facto commander of the OCRB by his superiors, had full authority over the Seleka elements within the OCRB in Bangui.
Shortly after establishing a basis of control, Seleka began persecuting people believed to be threats to its power; predominantly targeting Christians, members of the Gbaya tribe, and others with perceived ties to the government of François Bozizé. The OCRB under Seleka control is accused of extorting, harassing, and abducting civilians – often without evidence or justification.
Once in OCRB custody, victims would be held under inhumane conditions, including cramped, overcrowded cells, as well as pits in the earth. Witnesses are expected to testify that the few times they could leave the cells were to be beaten by members of the Seleka. Victims were frequently tortured by a variety of methods, including (but not limited to): being whipped while having gravel on their backs (so as to enhance the pain of the whipping), having their body parts be pulled with pliers, and having their limbs bound in such positions to cause extreme agony and even partial paralysis.
The arrest warrant for Mr. Said was issued in 2019, and he only recently entered International Criminal Court ("ICC") custody in late 2021. Following a pre-trial decision confirming the charges, Mr. Said stands accused of seven counts of War Crimes and Crimes Against Humanity stemming from eighteen instances of "attritional violence." The counts include deprivation of liberty, torture, outrages upon personal dignity, and persecution among others.
At the beginning of his trial, Mr. Said pled not guilty to all charges against him.
Prosecutor Khan, delivering the opening statement of the prosecution, highlighted the resolve of Mr. Said's victims, as well as the long and arduous journey the case has endured to date. Prosecutor Khan further emphasized the sense of justice the case invoked, which reverberated to the core principles of the ICC, saying in simple yet powerful terms "the beauty of the law is that there is no place to hide." The prosecution is expected to call 43 witnesses during the course of the trial.
The Court will convict Mr. Said only if the charges have been proven beyond a reasonable doubt.
For further information, please see:
ICC – Case Information Sheet – The Prosecution v. Mahamat Said Abdel Kani – Aug. 2022
ICC – Decision on the confirmation of charges against Mahamat Said Abdel Kani – 9 Dec. 2021
ICC – Public Redacted Version of 'Warrant of Arrest for Mahamat Said Abdel Kani' – 7 Jan. 2019
ICC – Said trial opens at International Criminal Court – 26 Sept. 2022
IntlCriminalCourt – Said case: Trial opening, 26 September 2022 – 1st session FLOOR – 26 Sept. 2022