By: Marie LeRoy
Impunity Watch Staff Writer
DARFUR, Sudan– On October 3, 2022, the Chamber, in the matter of The Prosecutor v. Ali Muhammad Ali Abd-Al-Rahman, issued a decision admitting thirty-one additional victims to participate in the proceedings and ordering the Registry to begin identifying the potential beneficiaries of reparations. These thirty-one new victims will join the one hundred and forty-two other victims already authorized to participate in the trial.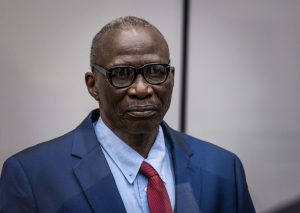 On June 6, 2005, the Prosecution reached the conclusion that the statutory requirements for beginning an investigation into the situation in Darfur, Sudan had been met and issued warrants for Mr. Abd-Al-Rahman's arrest in 2007 and then again in 2020. On June 9, 2020, Mr. Abd-Al-Rahman voluntarily entered ICC custody. The confirmation of charges hearing took place from May 24 through May 26, 2021, and the charges were confirmed on July 9, 2021. During this hearing thirty-one counts of war crimes and crimes against humanity were brought against Mr. Abd-Al-Rahman, having allegedly been committed during the time Mr. Abd-Al-Rahman was a "senior leader of the Militia/Janjaweed in the Wadi Salih and Mukjar Localities".
On October 3, 2022, the Chamber admitted an additional thirty-one victims to the trial and ordered the Registry to begin the process of "mapping potentially eligible beneficiaries of reparations". This, the Chamber notes, can include direct and indirect victims of crimes that the accused is ultimately convicted of. The Registry states that the number of potential victims, because of the nature of the charges in this case, could reach the thousands with "at least a few additional hundreds of applications" expected to be submitted by the end of the year.
The Chamber states that anyone who would like to be considered a victim should reach out to Victims Participation and Reparations Service, before they have to make their victim report, by filling out the information for victims form on the ICC website. The applications will be assessed on a case-by case basis.
The Chamber reiterates the fact that this does not affect the fact that the accused remains innocent until proven guilty.
For further information, please see:
ICC- Case Information Sheet – The Prosecution v. Ali Muhammad Ali Abd-Al-Rahman- July 2022
ICC- Information for victims- Abd-Al-Rahman Case
ICC- Response on behalf of Victims to the Defense "Demande d'autorisation d'interjeter appel de la decision ICC-02/05-01/20-759 – Oct. 7, 2022
ICC- Second decision on the admission of victims to participate in trial proceedings – Oct. 3, 2022