By: Ryan Ockenden
Impunity Watch Staff Writer
STRASBOURG, France – On March 11, 2021, the European Court of Human Rights (ECHR) awarded compensation to Joseph Feilazoo after a nearly 13-yearlong immigration battle. In 2008, Mr. Feilazoo was sentenced to 12 years in prison in Malta for drug trafficking. He was also fined €50,000 but was unable to pay the fine. As a result, two years were added to his sentence.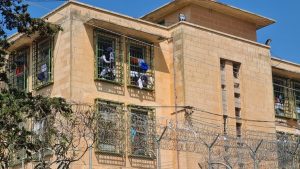 In 2019, he was scheduled for release. He made it known that he intended to return to Spain, which is where he was living prior to his arrest in 2008. However, Spain refused his return. Shortly after his release, he was charged with violence against prison officers and was resentenced to imprisonment. The sentence was changed from imprisonment to deportation and a fine. Mr. Feilazoo could not pay that fine and Nigeria refused to issue a travel document for his deportation. Malta ultimately placed him in the Safi Barracks immigration detention center.
Mr. Feilazoo complained to the ECHR, based on European Convention of Human Rights, alleging violations of: (1) inhuman and degrading treatment; (2) denial of his right to liberty; and (3) denial of his right to individual petition. First, per the European Convention on Human Rights, Malta is required under Article 3 to provide detention conditions that respect human dignity and avoid unnecessary hardship. The ECHR found that Mr. Feilazoo was subjected to non-functioning toilets, pest infestations, solitary confinement without natural light for 77 days, no exercise, and was forced to be in proximity of people in COVID-19 quarantine. Thus, the ECHR found that Malta violated his Article 3 rights by keeping him in inhuman and unacceptable conditions.
Second, under Article 5, Malta is required to protect detainees against arbitrary interference of their right to liberty. The ECHR found that Maltese authorities had not diligently pursued the travel documentation from Nigerian officials; they essentially gave up on trying. Thus, the ECHR found Malta violated Mr. Feilazoo's Article 5 rights by keeping him detained for a period of time beyond necessary to complete deportation proceedings.
Third, under Article 34, Malta is required to ensure that a detainee's access to the courts and judicial process is uninhibited. Unfortunately, the ECHR found that Mr. Feilazoo had not been allowed to access his documentation which was needed to submit a complaint to the ECHR. In addition, there were insufficient lawyer-client contacts and Maltese authorities were found to have done nothing to rectify this except to blame COVID-19 for the issues. Thus, the ECHR found that Maltese authorities inhibited his right to petition.
This is the ECHR's first ruling on COVID-19 related detention issues. The ECHR makes it clear that placing someone in unfair detention with people who were exposed to COVID-19, and blaming COVID-19 for preventing a detainee from accessing the necessary documents and legal assistance to access justice, is unacceptable. This should set precedent in the ECHR that COVID-19 is not an excuse to deny detainees, or anyone, any rights granted to them by the European Convention on Human Rights.
For further information, please see:
Council of Europe – Torture prevention committee calls on Malta to improve treatment of detained migrants – 10 Mar. 2021
European Court of Human Rights – Deportation Detainee Housed With COVID-19 Quarantine Patients, And Multiple Other Violations – 11 Mar. 2021
Times of Malta – Man Wins €25,000 Compensation For Degrading Treatment At Detention Centre – 11 Mar. 2021