Mark Burroughs
Impunity Watch Staff Writer
CABO DELGADO, Mozambique – The crisis in Mozambique has reached its third year. Amnesty International has reported that thousands of civilians have been killed by multiple parties including the terror group Al-Shabaab, government security forces, and a group of government-hired mercenaries known as the Dyck Advisory Group (DAG).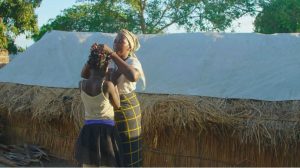 DAG is a South African private military company that the Mozambique government hired after they lost several battles. DAG primarily fights using helicopters and has dropped bombs on both Al-Shabaab fighters and civilians in multiple villages. The Mozambique government has targeted men that are believed to be supportive of Al-Shabaab. Amnesty International acquired photos and videos that show the mistreatment of prisoners, from the fighting, by the Mozambique government. Amnesty International has accused Mozambique's government of not fulfilling its obligation to protecting its citizens. The violence from all parties, specifically, Al-Shababb, has resulted in the death of over 1,300 civilians and the displacement of 668,000 civilians.
The central location of the violence in Mozambique has been in the Cabo Delgado region, which is considered one of Mozambique's poorest regions, and many of the victims have been children. One mother described how she was forced to watch her oldest son be killed saying, "we tried to escape to the woods, but they took my eldest son and beheaded him. We couldn't do anything because we would be killed too." Elsa is not the only mother to have lost a son in the insurgency. In another account, a mother was forced to flee from her village to her father's house after her 11-year-old son was killed. She was again forced to flee when the attacks started in her new location.
In another interview, 10-year-old Maria Antumane stated that she was forced to flee Bilibiza saying, "I saw this happening. Killing. The men told us, 'sit there and watch someone be beheaded.'" Maria managed to flee just as a group of militant men burned down her village. Maria's parents were killed in the attack on the village, and she has since been living with her aunt named Ana Maria Biche.
The massacre in Mozambique has drawn the concern of its former colonizer, Portugal. The Defense Minister of Portugal, João Gomes Cravinho, has proposed a military training mission to Mozambique to end Al-Shababb's insurgency. The European Union (EU) has already been struggling with its current peacekeeping missions. It is not clear if they will be willing to increase their military bloc's presence in the region; however, Cravinho remains positive.
For more information, please see:
Amnesty International – Mozambique: "What I saw is death": War crimes in Mozambique's forgotten cape – 2 Mar. 2021
Amnesty International – Mozambique: Civilians killed as war crimes committed by armed group, government forces, and private military contractors – new report – 2 Mar. 2021
BBC – Hungry, angry and fleeing the horrors of war in northern Mozambique – 13 Mar. 2021
BBC – Mozambique insurgency: Children beheaded, aid agency reports – 17 Mar. 2021
Daily Beast – Child forced to watch beheadings: Rare Look in the Mozambique Massacres – 10 Mar. 2021
NPR – 'The Stories Are Heartbreaking.' What 1 Reporter Witnessed In Mozambique's Violence – 13 Mar. 2021
Politco – Portugal wants EU to help Mozambique military fight jihadists – 12 Mar. 2021