By: Sarah Purtill
Impunity Watch Reporter, North America
CONNECTICUT, U.S.A. – Two women from Terryville Connecticut have been arrested for stealing from an elderly woman who passed away April 5, 2018. 71-year-old Sandra Pelkey and 60-year-old Mary Jeannie Benedetto have been stealing from the victim for over 10 years totaling more than $800,000 USD.
Pelkey was the woman's caregiver and Benedetto was hired to do the interior design of the victims home. They were described as a mother daughter duo in one article and a pair of sisters in another. But the pair raised eyebrows of a banker and the victims Merrill Lynch wealth management advisor. The victim no longer wished to discuss finances with her wealth management advisor. The bank and the Merrill Lynch employee noticed that some checks were being written for large amounts to the two women and notified police.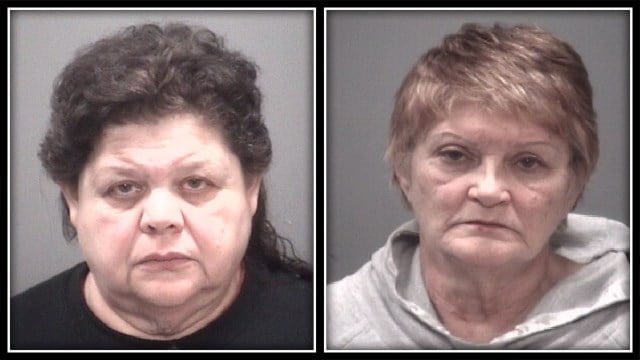 Police visited the home and the door was answered by the victim who was very confused. She indicated to them that Pelkey was her caregiver and Benedetto was hired to redo the inside of her home. Questions also came about over the purchase of a BMW because the victim no longer drives. The victim was under the impression that the car was just waiting to be delivered but it had been sold by Pelkey and Benedetto.
It was discovered that a hand written power of attorney was used to buy and sell the car. The victims daughter stated that the signature was in fact her mothers, but that the rest of the document was not in her handwriting. The victim has an alcohol abuse problem and her daughter believes that she was being encouraged to drink by the two women who used this to their advantage.
The police investigated the situation for nine months before any arrests were made. They discovered the abuse had been going on for ten years. However, they could only charge the pair with what had happened within the last five years because of the statute of limitations. Additionally, the police believe they discovered a second victim in New Haven and alerted the local police.
"Such victims lose faith in the world and the system that was supposed to protect them, for even if the perpetrators are caught and ordered to pay restitution, many offenders use any means necessary to avoid paying, often liquidating their assets and hiding them out of reach or declaring bankruptcy," said Officer Hartman who worked on the case.
Benedetto and Pelkey are due back in court on May 4.
For more information, please see:
NBC Connecticut – Women Stole $800,000 from Elderly New Haven Woman: Police – 10 April 2018
New Haven Patch – $800,000 Stolen From Elderly Victim Over 10 Years: Ne Haven PD – 10 April 2018
WFSB – New Haven Elderly Woman Scammed of Hundreds of Thousands of Dollars – 10 April 2018
CT Post – Police: Women Stole More Than $800k From Elderly Woman – 19 March 2018